ANIMAL PARKS
BIOPARC FUENGIROLA (ZOO)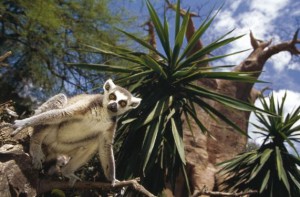 Bioparc in Fuengirola is a pleasant, attractive, but not too large zoo. There, many things can be seen (reasonably close) and the whole place is nicely landscaped. The zoo shows respect for nature and helps to the preservation of species in danger. For that, the zoo participates in international breeding programs. In July and August, you can visit Bioparc Fuengirola until night (closing at 00:00). It is convenient to avoid the biggest crowds and the heat to see certain animals at their best. Because of the zoo is not very big, you can go all over it in 3 hours.
Selwo Marina Arroyo de la Miel (Benalmadena)
A day trip to the Spanish dolphinarium 'Selwo Marina' guarantees fun for the whole family. You can see all kinds of marine life here, from dolphins, sea lions and walruses to flamingos and penguins. There are several entertainment shows including dolphins, exotic birds and a nice third show during which children learn to care for our oceans better than we adults do now. The free adjacent city park, Parque de la Paloma, is also worthwhile for additional family fun and a nice playground.
[/vc_row_inner]
Selwo Aventura Estepona
On a huge area in the mountains behind Estepona, you can find a wildlife park called Selwo Aventura. Animals have a huge space, so visitors go by open safari trucks to various places where they can go walking. In here, almost every known animal species can be found (lions, tigers, elephants, giraffes, rhinos, monkeys, etc.). In the entrance area there is a place with some extra entertainment for children.
Mariposario (butterfly garden) Benalmadena
It is a nice new addition to the natural entertainment in Andalusia. In this butterfly garden you will find 1,500 butterflies (150 species) and, of course, many exotic plants. The new residence of this evolution's miracle is located in an exotic Thai temple and with 2000m2 is the largest butterfly park in Europe. The temperature is between 24 and 29 degrees with a humidity of 80%.
[/vc_row_inner]
Lobopark (wolf park) and El Torcal in Antequera
In this particular wolf park (Lobopark) you will find numerous types of wolves in a semi-natural environment. Here you can learn all about the herd behavior of the packs and you can also attend a wolf-cry session during the evening. It is also interesting for photographers and even for dog trainings. For younger guests, there is also a small petting zoo. This nice experience can be combined with a visit to El Torcal in Antequera. El Torcal is a nature park with ancient mind-bending rock formations that closely resembles a moonscape.
Sealife in Benalmadena (aquarium)
This Sealife Aquarium in Benalmadena offers an instructive glimpse into the world of our oceans. The marine life in here includes a variety of fish, seals, turtles, seahorses, starfish, sharks, jellyfish and a giant octopus, whose name is 'Iker'. There is also an interactive bath and feeding times.
[/vc_row_inner]
THEME PARKS
Granada Science Park Museum
On an area of about 70 square kilometers there is always information in the field of Physics, Astronomy, Geology, Technology, Biology, History, Art, etc. The Science Park Museum in Granada provides a variety of fascinating things and it is really fun for all ages, but there is also a 'discover corner' specially for 3- 7-year-old children. Descriptions and information are in Spanish and English, and there's even a planetarium.
[/vc_row_inner]
OTHER ATTRACTIONS
Las Cuevas (Caves) of Nerja
A visit to the famous prehistoric caves of Nerja should not be missed during your holiday in Andalusia. You can combine this excursion with a visit to the picturesque town of Nerja with the photogenic viewpoint 'Balcon de Europa' and possibly the new historical museum at Plaza España. Furthermore, they are working on a large botanical garden as a new attraction in the area of the caves. There is also the beautiful white village of Frigiliana, 6 km inland, which is very worthwhile.
[/vc_row_inner]